The Mothman Museum
.
Robert Roach, more commonly known as bob, created the iconic design by interviewing people who claim to have seen the Mothman, taking bits and pieces of their descriptions of the creature and combining it into a single form. It also appears to be inspired by the Mothman art by Frank Frazetta.
There is a plack on the base of the statue with a short story written on it titled "Legend of the Mothman". It details The Scarberry and Malletee Mothman Sighting. It reads:
"On a chilly, fall night in November 1966, two young couples drove into the TNT area north Point Pleasant, West Virginia, when they realized they were not alone.What they saw that night has evolved into one of the great mysteries of all time; hence the Mothman Legacy began. It has grown into a phenomenon known all over the world by millions of curious people asking questions: What really happened? What did these people see? Has it been seen since? It still sparks the world's curiosity - the mystery behind Point Pleasant, West Virginia's MOTHMAN. Sculptures by: Artist and Sculptor. Bob Roach. New Haven, West Virginia"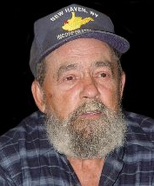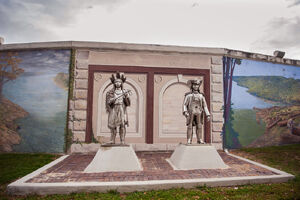 Fans of the creature all journey to the location of the statue to get their souvenir photo taken with it. The statue gets most attention during the yearly
Mothman festival
. There is even a 24 hour live feed called the "
MothCam
" which is pointed at the statue at all times.
The Mothman statue may be Bob Roach's most famous work but he also created many other steel artworks of folk lore and historical figures such as the Chief Cornstalk and General Lewis statues which are located around the town. Bob Roach later passed away at the age of 81 on September 2015.
Ad blocker interference detected!
Wikia is a free-to-use site that makes money from advertising. We have a modified experience for viewers using ad blockers

Wikia is not accessible if you've made further modifications. Remove the custom ad blocker rule(s) and the page will load as expected.